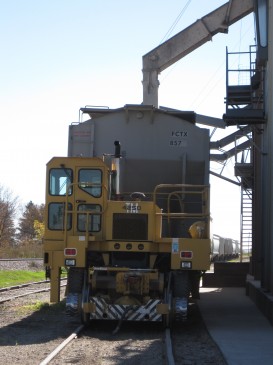 The Issue
There's a potential for a shortage of rail infrastructure to support vigorous economic growth. If rail infrastructure investments are adequate to support growth, there will be a gradual shift from truck transportation to rail transportation each year, an action that could save fuel and money along the transportation chain.
Why It Matters
Farmers, grain companies and customers depend on rail transportation to reach many markets – both domestic and international. Much like the nation's outdated river systems and congested highways, future reliability of railways is a concern to U.S. soybean farmers and others in the soy industry.
Issue Summary
A study funded by the United Soybean Board (USB) and coordinated by the Soy Transportation Coalition examines the U.S. railway system and its capacity to support future growth – particularly in agriculture. The study looks into private investment by railroad companies and the shippers and receivers that use this piece of the transportation system. It also analyzes the soybean sector's challenges in becoming more efficient with its rail movements.
Critical Facts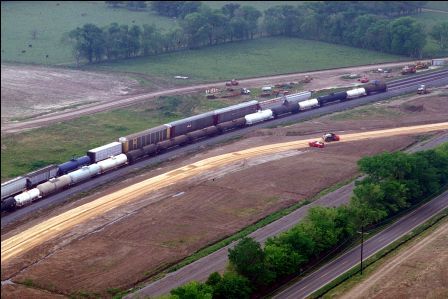 Capital needs for the rail sector are expected to intensify in the next several years. The shifting economics of the coal and oil industries will all force further adjustments in rail investment strategies, in addition to the overall need for expanded rail capacity growth.
The U.S. rail freight industry has experienced more than 20 years of reducing surplus capacity and re-engineering rail freight infrastructure to better serve customers. While rail volumes have been gradually building over time, growth has been relatively slow.
The recession that began in 2007 "solved" a rail capacity crunch temporarily but did nothing to correct the fundamental problem of a shortage of rail infrastructure to support vigorous economic growth.
Future expansion of the country's railway system will depend on continued demand for the transport of soybeans and other agricultural products, growth in the trade of energy commodities and significant investment in infrastructure by government and private entities.
Adequate investments in rail infrastructure will gradually shift from truck transportation to rail transportation each year, an action that could save fuel and money along the transportation chain. Rail uses about one-third of the fuel per ton-mile compared to trucks, and rail volumes can reduce road congestion and the need for highway repairs.
Soybeans being exported out of the United States are increasingly dependent on rails to transport the vast majority of export soybeans between September and February. Fluid rail capacity to handle the surge in volume during those months is critical to the soy industry continuing to maximize the farm value of soybeans to farmers.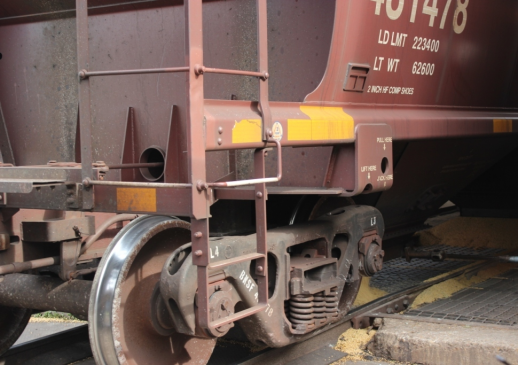 For the soybean sector, rail investments by railroads and shippers and receivers in the last 12 to 15 years have developed an industry that is moving more quantities by shuttle and unit train shipments at per-bushel savings of $0.20 to $0.30. Soy meal is increasingly moved in 100-car shipments. These trends will continue, although the declining yields of the past two years are of some concern to the commercial industry.
Agricultural markets are expected to grow at an annual rate of 2.2 percent overall, and there is an expected increase in rail movements, moving rail's market share of ag commodities from 30 percent to 35 percent.
Issue Conclusion
Farmers, shipping companies and others in the soy industry must have access to reliable and efficient transportation systems to reach domestic and international markets.
Through studies and investigation, the soy checkoff will continue to monitor and explore the transportation issue, including trends and challenges of the country's railways. This railway system will play a major factor in the continued demand for soybeans and U.S. soybean farmer profits. USB has made increasing public and private investment in soy transportation modes part of its Long-Range Strategic Plan.
For More Information on This Issue
To view the entire USB-funded study, click here .
To view additional studies on transportation and other issues impacting the U.S. soy industry, visit the Soy Issues Research Web Page .