Though sustainability practices vary, the results benefit all
When it comes to sustainability, there is no "one size fits all." Farmers from across the nation are implementing sustainable practices that work for their personal operations – what works for a farmer in the Midwest may not work for one in the East Coast.
Soybean farmers Cory Atkins, from Seaford, Delaware, and Peter Bakken, from Rock County, Minnesota, may live hundreds of miles apart, but they share the same goal: to produce high quality, sustainable soy.
Sustainable from the start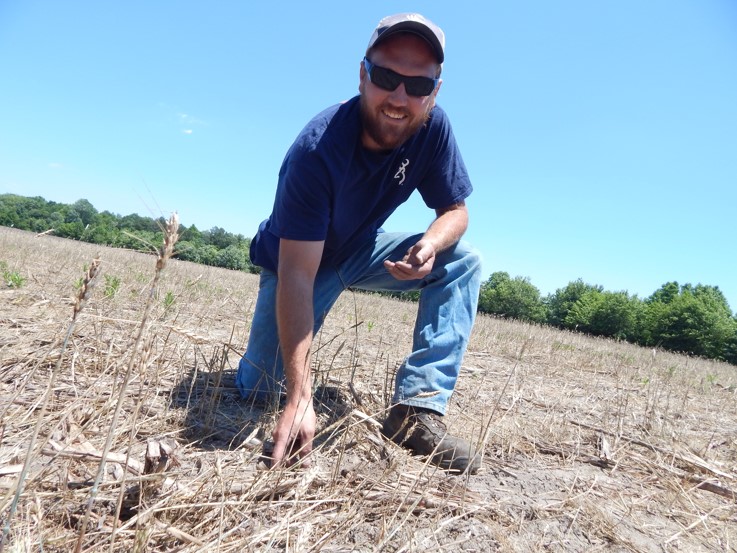 "I feel like we are all sustainable in our own way," says Atkins. "People have been farming since the beginning of mankind. That would not be the case if we weren't sustainable."
Atkins, the 2016 Conservation Legacy Northeast Region winner, has a "never till" mindset. He no-tills 100 percent of his grain crops and tries to grow cover crops on every acre of his farm. "For me, no-till was a no brainer," he says. "I didn't need the equipment. I didn't need the manpower. I covered 800 acres by myself. From an economic sustainability perspective, it works for me."
"Our sustainable practices may differ, but our reason for doing them is the same" – Cory Atkins, Delaware soybean farmer
Atkins took advantage of incentives offered by the Natural Resource Conservation Service for planting cover crops.
"Through these cover crops, we have reduced nutrient loss and soil erosion, as well as added benefits for wildlife," he says.
Although Atkins sees the benefits of being a no-till farmer, he knows it isn't a fit for all farms.
"Farmers have to find the right sustainability practices for their specific region and operation," he says. "Our sustainable practices may differ, but our reason for doing them is the same."
Sustainability is always changing, and Atkins is ready to change with it.
"In my area, solar energy is becoming more popular, and I expect more people to start adding panels to their farm," he says. "Technology is going to play a large role in sustainability moving forward, whether it be auto-steer or variable rate planting."
Three points of view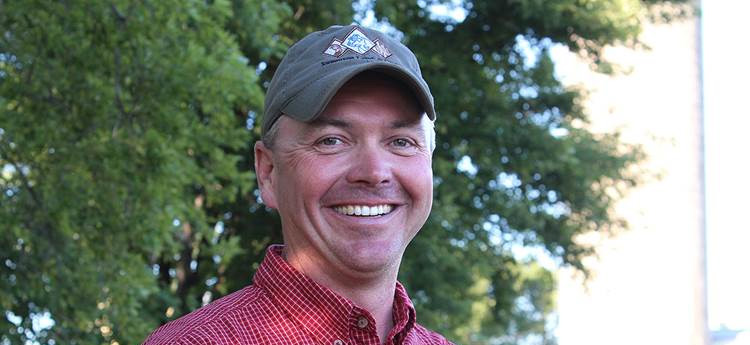 Being from Minnesota, it may seem that Bakken's farm is very different from Atkins. However, like Atkins, Bakken is working to improve his sustainability.
"I look at sustainability from three different perspectives – production, economic and environmental," says Bakken. "It's using what we have to produce more. It's making sure our business will continue to function. It's leaving things better than the way we found it."
Like Atkins, Bakken incorporates no-till whenever possible. "Some years we have weather issues, so no-till doesn't always work," he says. "Where we do have no-till soybeans, we have seen a considerable advantage in moisture retention and soil erosion."
Through participation in a Discovery Farm Minnesota project, Bakken proved his no-till fields' high water-holding capacity which is beneficial in minimzing nutrient runoff. "One year, my area was hit with 13 inches of rain, and my fields retained all but six-tenths of an inch," he recalls. "That's a clear illustration of the benefits to no-tilling."
Bakken says transparency will play a larger role as consumers demand more sustainable ingredients.
"I look at sustainability from three perspectives - production, economic and environmental." – Peter Bakken, Minnesota soybean farmer
"Consumers are going to demand more sustainability from us, and it will be our jobs as producers to not only meet these demands, but help consumers understand what we are doing on our farm to meet them," he says.
There may be more than 1,300 miles that separate these two farmers, but their passion for a sustainable future is remarkably similar.
"I'm not farming for 20 years ago, but 20 years from now," says Atkins. "There's always something more you can do."